M

E

M

B

E

R

S

H

I

P

H

A

S

I

T

S

P

R

I

V

I

L

E

D

G

E

S
Through membership with The 411 Live, you can show the world how your services, programs or products help individuals and families while making an impact on their lives.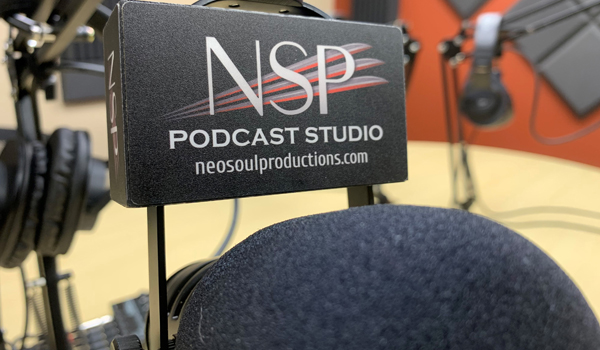 Your Non-Profit organization or business have been wanting to start a podcast and have been dreaming of launching it to the world! The only problem is… you have no idea where to start, you don't have the capacity or staff to start a podcast and you need more content. We understand that you may not know where to start or be familiar with how podcasts work. We have a solution.
A

b

o

u

t

T

h

e

4

1

1

L

i

v

e

P

o

d

c

a

s

t
The 411 Live podcast is a platform people watch and listen to learn about issues that impact the community, state, and the world. It is designed to educate, teach, bring awareness about social issues and help people by giving them inspiration, hope, education, and direction that will motivate them to better their lives and their community as a whole.
The podcast is hosted by five-time EMMY nominee, Beverly Taylor, former news anchor and reporter at WITI-TV (Fox 6 News). She is a prober, listener, and talker who loves telling stories that bring awareness to issues and make a positive difference in people's lives. During her 21 years at WITI-TV (Fox 6 News), Beverly is a very recognized face in southeast Wisconsin.
The 411 live podcast currently has (3) seasons per year and is comprised of video and audio. It premieres every Tuesday at 8pm on Facebook and YouTube. The podcast is also on all major podcast platforms and many others. We started the podcast in September of 2019 and we have viewers and listeners in 34 States, 20 Countries and have reached over 137,990 people. We are steadily growing our viewers and listeners and hope to have viewers and listeners in all counties and states in the next 3 years.
ANNUAL PODCAST MEMBERSHIP
With the Annual Podcast Membership, we will produce your podcast for you. We have designed this podcast membership to fit your non-profit organization or business so you can show the world how your services, programs or products help individuals and families while making an impact on their lives. There are 3 membership levels you can choose from. Each membership contains a set number of podcasts you get for each podcast season throughout the year.
As a member, you get to pick the topic, someone from your organization can be a special guest or you can invite speakers, contributors, clients, donors etc. You can even have a panel discussion or you can write an article and we will publish it on our website. We'll work with you to develop your topic in order to engage audiences and optimize your results. Below are both video and audio examples of membership podcasts…
S

E

C

U

R

E

Y

O

U

R

M

E

M

B

E

R

S

H

I

P

T

O

D

A

Y

!
We will produce and distribute the podcast throughout all of our social media and podcast platforms. We utilize audiograms, blogs, show notes, email blasts, social media posts, and other promotional items to promote the podcast.
If you would like to learn more, please complete the form below or call us directly.
Office Hours
10:00am – 6:00pm
Address 12201 W. Burleigh St., Suite 14
Wauwatosa, WI 53222